Nov. 01, 2022
A malfunctioning welding machine can interrupt your work and affect your efficiency. It is therefore important to learn how to take care of your welder and this article will discuss several aspects of maintaining your welder. Read on for more information.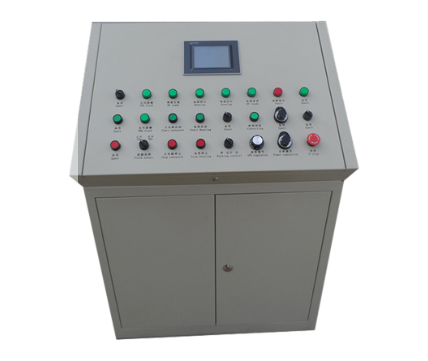 welding machine
Follow the specifications
The most basic way to maintain your welding equipment is to use it within its specifications. The duty cycle will prevent you from pushing the weld beyond its limits in less than 10 minutes. You can track this by selecting items that will not push the welder too far beyond its limits.
Keeping the liner clean
During the welding process, dirt can build up on the steel neck of the liner. Large amounts of dirt can interfere with wire feed and cause an unstable arc. Dirt can easily be loosened and removed from the liner using compressed air. If the liner is dirty, or if you have screwed the feed roll system too tightly, this can lead to an unstable arc. The liner must therefore be replaced over time, otherwise, it will also have a negative effect on the welding process.
Replacing parts
Most people are aware that the nozzle or tip on a welding torch needs to be replaced frequently. However, certain parts of the welding equipment may sometimes need to be replaced, for example, the brushes inside the wire feeder. Depending on how often you use the machine, you will have to replace parts to keep the welder working smoothly.
Adequate lubrication
It is important to keep your welding equipment lubricated. Sometimes certain parts of your welding equipment need to be redistributed with grease or re-lubricated. In most cases, new parts or compressed air will do the job, but not always.
Regular maintenance
It is important to have a routine maintenance schedule to maintain your welding machine. Some companies have weekly, monthly and annual procedures to keep their machines running in top condition without the risk of burning them out. It is not uncommon for welding shops to have their equipment professionally serviced once a year. You will therefore also need a routine maintenance plan based on your usage.
Preventive maintenance of welding equipment
The welder will periodically remove the cover of the machine and blow compressed air into the machine to remove all dust and debris from the mechanical parts of the welder. It is also a good idea to use a cover for your welder and to do all grinding far enough away from your machine so that nothing gets sucked into the welder while it is running. This is especially important for the long-term durability of the welder.
Are you interested in learning more about welding machines? Contact us today to secure an expert consultation!