Jun. 11, 2022
Induction hardening is a method of rapidly and selectively hardening the surface of metal parts. After hardening, the metal structure is transformed into martensite, which is much harder.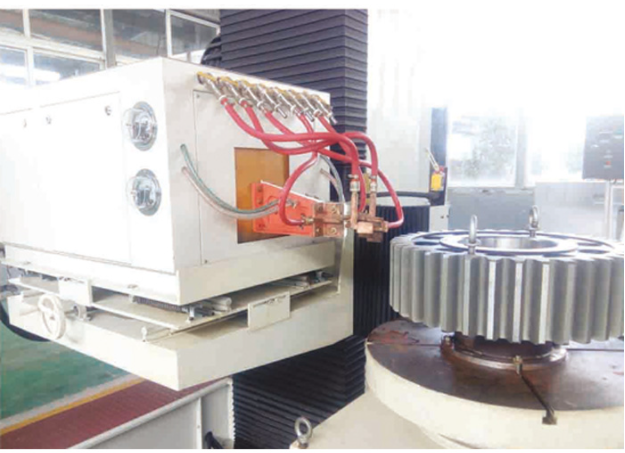 Gear sing tooth CNC induction hardening equipment
Benefits
Increased strength
Compressive stress (often considered a positive property) is due to the fact that the hardened structure near the surface occupies a slightly larger volume than the core and previous structure.
Increased wear resistance
There is a direct link between hardness and wear resistance. Assuming that the initial state of the material is annealed or treated to a softer condition, the wear resistance of the part is greatly increased by induction hardening.
Suitability for various steels

The most common steel used for induction hardened parts is 1045, which is easy to machine, low cost, and has a relatively low risk of cracking during machining. Other common materials used for this process are 1141/1144, 4140, 4340, ETD150 and various cast irons.

Defects
Potential for cracking
This is due to rapid heating and hardening, and the tendency to create hot spots at features/edges such as keyways, recesses, cross holes, and threads.
Material limitations
Since the induction hardening process does not normally involve the diffusion of carbon or other elements, the material must contain sufficient carbon and other elements. Steels such as 1008, 1010, 12L14, 1117, etc. are usually not used because of the limited increase in hardness that can be achieved.
Tooling required
Since the coupling distance between the part and the coil is critical to heating efficiency, the size and profile of the coil must be carefully selected. While most fabricators have a basic library of coils, some projects may require custom coils, sometimes at great expense.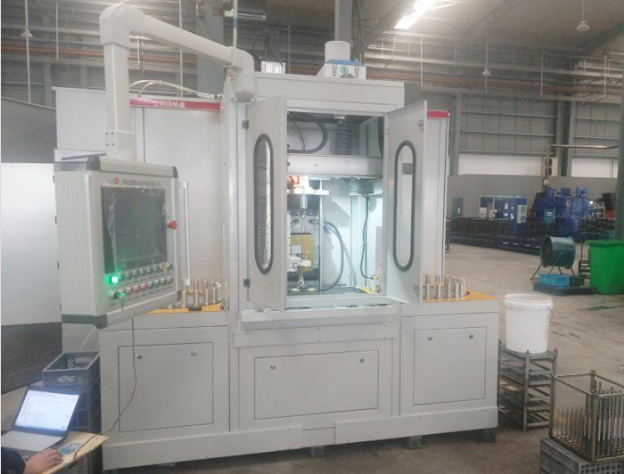 Oil pump shaft induction hardening machine
We provide a complete set of electrical drawings for maintenance work and machine operation manuals, and train the technical staff for the customer on the electrical principles and maintenance of the machine. The machine warranty period is 12 months, one year after the machine acceptance, until the machine life, we will charge the cost of any repair work on the machine, no additional profit. Send us a message to get a quote for the machine.